If you want to use a Free VPN for Disney+, there's a few things you should know up front.
There are completely free VPNs that work with Disney Plus
Many free VPNs have significant drawbacks
High quality, cheap VPNs are a better choice
You still need a Disney+ subscription
There are several reasons to use a Disney plus VPN, but the most common is to circumvent Disney's geo-restrictions on where you can access the content library from.
A common example would be if you're travelling in Europe, or Asia but want to access Disney streaming services. In this case, a VPN is the perfect tool for the job (though Smart DNS could work too).
This article will deep-dive how to stream Disney shows using your VPN.
But first, here are the best free VPNs for Disney+:
Best Free VPNs for Disney+
These VPN providers have been hand-tested by our team. They are confirmed to work with Disney+ as of 2023.
These VPN services fall into two categories:
Free VPNs – You can signup without payment (limited monthly bandwidth)
Free VPN Trials – Premium VPNs with a limited free trial, or risk-free 100% refund period.
I highly recommend using a premium VPN service for streaming Disney, as it will over several advantages compared to a so-called free service:
No Buffering – You'll get faster speeds and more stable connections for lag-less HD or even 4k streaming
Unlimited Bandwidth – there's no monthly data quota to worry about
Multiple streaming services – These VPNs work with dozens of other popular apps like Amazon Prime Vide, Netflix & Hulu
Device Support – Includes proprietary VPN apps that work on all major OS's, Fire TV, and even some Smart TV models.
1. NordVPN – Best Free VPN Trial for Disney+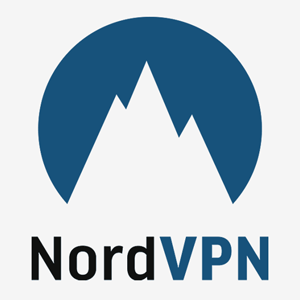 Let me be clear, NordVPN isn't completely free. But you can try it free for 7-days, and use it risk-free for an entire month thanks to their 100% refund policy.
So why is it #1? Because NordVPN is hands down the best VPN for streaming Disney shows. It has broad device support, a zero-log policy and thousands of servers in 60+ countries. In all, you'll have more than 60,000 IP addresses to choose from, meaning it'll be near impossible for Disney to block you.
NordVPN was also the most reliable VPN to unblock Disney+. It worked 10/10 times in our test, on multiple VPN server locations.
Best of all, NordVPN works with dozens of other streaming service such as: HBOMax, Netflix, Hulu, Vudu, Crackle, Peacock and more.
NordVPN is also the fastest VPN on our list. Your streams should be buffer-free in perfect HD quality. thanks to NordVPNs new Lynx protocol, which is optimized for high-bandwidth use cases like streaming video. In our testing, Lynx works great and is a big boost over OpenVPN.
How to use NordVPN Free Trial
NordVPN's 7-day free trial is available exclusively in the Google Play store. You'll need an Android device to take advantage of the offer, but once you create an account you can stream on any compatible device.
2. Hide.me – Best Free VPN for Disney+
Hide.me is the best Disney Plus VPN that's actually free. The company uses a freemium model where you can get up to 10GB of bandwidth per month and 3 server locations without any payment method. If you want unlimited streaming and 30+ server locations, you can upgrade to their affordable paid plains.
Even though they disclaim 'best effort' bandwidth on the free tier, I was able to get better than 15Mbps, which is more than enough for Full HD streaming on all your Disney Channel favorites.
Hide.me has apps for Windows, Mac, iOS, Android and Amazon Fire Stick. It also works with compatible Android Smart TV models.
3. Cyberghost – Free Trial & Free browser extension
Cyberghost VPN is one of several excellent VPN brands owned by Kape Technologies (Private Internet Access is also a Kape company). Though Cyberghost is a paid service, they offer a completely free VPN trial (no credit card required).
Cyberghost also has a browser-based VPN extension for Chrome which in our testing was able to unblock Disney+.
All you need is an email address to get started. The one catch is that the extension only works on computers (Windows, Mac) so it's no good for smartphones or streaming sticks.
Between the browser extension and free trial, you should have more than enough free streaming bandwidth to get through an extended vacation before needing to consider an upgrade.
Cyberghost is one of the best streaming VPNS overall. It's compatible with all your favorites like Apple TV+, HBOMax, Peacock, Netflix, BBC iPlayer and more.
4. Windscribe
Windscribe is a freemium VPN provider with two free tiers and an unlimited paid service.
You have two options when using Windscribe's free VPN:
2GB / month – no account required
10GB / month – signup with email address
Windscribe has a proprietary streaming technology called Windflix, which is basically an integrated SmartDNS service. It seamlessly unblocks Disney Plus, Amazon Prime Video and other US-based platforms. All you have to do is flick it on and the software does the rest.
The 10GB tier should be enough bandwidth to watch Disney+ for around 10 Hours at 720P or 3 hours at Full HD resolution.
Windscribe has software for desktop and mobile devices, and Windflix is available on both (even for free accounts). Their VPN app can be downloaded from the Windscribe website or the Google Play store and iOS app store.
5. OperaVPN
OperaVPN isn't actually a VPN at all, it's a secure web proxy built into the Opera browser. Here's how to enable it.
Still, it's a solid option if you're planning to watch Disney US shows from your computer. It's completely free and has OK speeds which are capable of reliable 720p streaming.
And unlike the freemium VPNs above, there's no monthly bandwidth cap so you'll be streaming Disney Plus all month.
The obvious downside is you're limited to watching Disney+ on a computer. OperaVPN won't work on mobile devices, streaming sticks, routers, or a Smart TV.
What to look for in a Disney Plus VPN
The criteria for choosing a Disney VPN are very different than if you're primary use-case was privacy. For streaming, you'll want to prioritize two things.
Important Criteria:
Unblock Disney – The VPN has to be reliably able to circumvent Disney's VPN-blocking technology.
Fast Speeds – You want a VPN that can deliver a minimum of 10Mbps on US geo-located servers, even when you're travelling abroad. This should be enough bandwidth to stream in full HD. 15Mbps would be even better.
Protocol Choice – Nearly all VPNs offer OpenVPN, but newer protocols like Wireguard are more efficient for streaming video. NordVPN and Cyberghost both offer Wireguard on their VPN app.
This is one of the downsides of so-called free VPN services, as they tend to have slower speeds and more crowded servers than premium locations.
But you can always start with a free (or freemium) service and see if it gets the job done, then upgrade later if necessary.
How to unblock Disney+ with a Free VPN
Accessing the best Disney+ shows is easy with a VPN. The unblocking process is quite simple.
Steps to access Disney+:
Connect to a streaming-enabled VPN server (or US VPN server)
Watch Disney+: Start streaming using your browser or the Disney app
It's really that simple. Here's how it works:
The VPN app handles the VPN connection and all the complex encryption. It'll route your traffic through a streaming-optimized VPN server in the USA. This changes your IP address and allows you to spoof your geolocation so your device appears to be in the US.
You'll have full access to the Disney content library as long as your VPN connection is active.
Which devices can I use?
Disney+ is available for a number of platforms including:
Amazon Fire Stick / Fire TV
Apple TV
Android TV
Roku
Compatible SmartTV models
iOS/Android
However, depending on which VPN you choose, it may not work with all those platforms. For example, Roku and AppleTV don't natively support VPN apps. You can, however, install a VPN directly on your router or use other workarounds.
Most likely, though, you'll be accessing Disney content from a smartphone, tablet or computer. These devices all natively support VPN connections and VPN apps. The only exception is if you're using a browser-based VPN like Cyberghost's chrome extension or OperaVPN which will limit you using a computer or laptop.
Do free VPNs work with Apple TV?
Not natively. Unlike iOS, Apple TV doesn't let you install 3rd-party apps. Best way to use a VPN with AppleTV is to connect it to a VPN-enabled router.
Can I use a VPN with Google TV / Android TV?
Yes you can. Most Google TV models allow you to install android apps from the Google Play store. You may also be able to side-load apps, depending on your device restrictions.
Even the latest Google TV Chromecast supports android VPN apps, which makes it a choice for a streaming stick, along with the Amazon Fire Stick.
FAQ
Here's some quick answers to common questions about watching Disney+ with a free VPN:
Is Disney Plus compatible with a VPN?
Not exactly. There are plenty of VPNs that work to unblock Disney+ but not every VPN will work. You need a VPN provider with streaming features designed to circumvent the geo-restriction technology used by Disney+.
Why use a VPN to watch Disney?
The main use case is if live outside Disney's service area, or if you're on vacation in a country that doesn't offer it.
The other (counterintuitive) reason is to get better video quality and less buffering. If your mobile carrier or ISP throttles video data, you're likely getting less than Full HD content.
A VPN can prevent throttling and actually improve your streaming bandwidth.
Is using a VPN with Disney+ Illegal?
No. In most jurisdictions it is perfectly legal to access a streaming platform by using a VPN. It may, however, violate Disney's terms of service. In theory, this could result in your account being terminated (very unlikely).
Disclaimer: I'm not a lawyer and this is not legal advice.