Netflix is the most popular VOD (Video On Demand) service in the entire world, but depending  on where you live, Netflix's catalog may be limited (or blocked altogether. We've chosen the Best VPN providers for Netflix, so you can access your content from anywhere on earth.
With the use of a simple tool (known as a VPN/ Virtual Private Network), you can access your favorite Netflix shows from anywhere in the world
In this article you'll learn:
How and why Netflix uses 'Region-Blocking'
How to get around Netflix's geo-restrictions
The best VPNs for streaming Netflix in HD
Note: Using a VPN to access Netflix from outside their service area may violate their TOS (Terms of Service). This could result theoretically result in them cancelling your subscription. This information is provided for educational purposes only. You must have an active Netflix streaming subscription to watch shows/movies.

Introduction
Each country with Netflix service actually has a different catalog of shows and movies than all other countries. There are even some countries where Netflix isn't available at all, due to infrastructure challenges and/or licensing disputes.
As a result, billions of people either can't access Netflix directly, or they can only access a limited catalog of shows. People living or traveling outside their home country also face the same restrictions.
The Solution
By using a simple tool (known as a VPN) you can 'Virtually' locate your internet connection in another country, and gain full access to the same Netflix shows as if you were living there.
How we chose our recommended Netflix VPNs
The two most important criteria when choosing a VPN to unblock geo-restricted sites like Netflix are:
Speed
Number and variety of server locations (countries)
we also gave bonus points for VPN providers that offer SmartDNS service either sold separately, or even bundled together with VPN service, to give you maximum flexibility in unblocking shows and to make sure your technology is futureproof.
How/Why Netflix restricts content
Netflix restricts subscribers to accessing the Netflix catalog from whatever country they're in at the moment. This isn't a ploy to get more money or annoy you. In fact, if Netflix had their way, they'd probably be able to provide all users access to their full catalog of movies and shows.
So why the restrictions then?
It has to do with content licensing restrictions put in place by content owners (the movie studios). Instead of agreeing to a global license, the studios prefer to try and negotiate a different licensing agreement in every single country, which is why you can watch Breaking Bad in some countries, and not other.
How to Unblock Netflix content
We'll have a full step-by-step guide on this topic published soon, but in the meantime here's the short version:
How Netflix enforces location-restrictions
When you connect to a website (like Netflix.com) the web server has important information about you like your IP Address. This information is necessary because Netflix needs a digital address to know where your computer/smartphone is located when you try to stream a movie.
The downside of this is your ip address also lets Netflix know the city/country you're located in (since different IP addresses belong to different internet providers in each region). So based on your IP address, Netflix can choose what content to allow you access to.
How to access Netflix with a VPN
Using a VPN allows you to change your IP address, and it also changes your virtual location to any country where your VPN provider has a server location (many VPNs have servers in 40+ countries).
With a VPN, you can change server locations with a single click, and easily gain access to a new Netflix catalog in a matter of seconds.
Below is a list of just some (not all) of IPVanish VPN's server locations. You can virtually reside in any of over 70 countries worldwide.
The Best VPNs for Watching Netflix
These are our favorite VPN's to access Netflix from anywhere. We've also made sure to include several VPNs that offer SmartDNS service as well. SmartDNS is a more efficient way to unblock streaming services because it is harder to block and streams the movie/show straight to your computer without encryption or a 3rd party server.
The downside of SmartDNS is it requires manual setup and you have to change the settings every time your IP address changes (mostly affects mobile users).
Fortunately, several of the VPNs on this list actually include SmartDNS service, which allows you the freedom to choose the best one for your needs.
IPVanish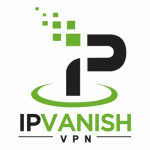 IPVanish was the top performing VPN in our 4k streaming test, and was the only VPN provider capable of streaming 4k video to the US through an Australian server. Our IPVanish review has the full details.
They don't offer smartDNS service yet, but frankly they don't need it. With IPVanish you get access to over 10,000 IP addresses in 60+ countries.
IPVanish is one only 2 Tier-1 network VPN's in the world, which means they can deliver speeds like this…
IPVanish also uses 'Smart Server Selection' to automatically choose the best server for streaming Netflix or other media based on the service you want to use (Hulu, BBC iPlayer, etc).
Signup for IPVanish is quick and easy. They require an email address and a form of payment (Bitcoin, Paypal, Credit cards accepted). It takes less than 5 minutes to signup, download their software, and connect to a VPN server.
IPVanish has a 7-day 100% refund policy
Torguard
Torguard finished 2nd in our 2015 4k video streaming test, behind IPVanish. They also performed quite well in our overall speed tests.
Judging by the name you may guess that they specialize in VPN services for BitTorrent users (and they do) but their speeds are excellent, they have a 'no vpn logs' policy, and they also offer SmartDNS Service in addition to VPN service.
If you like both Netflix and Torrenting, Torguard is a good choice. If you're just looking to unblock Netflix and don't ever download torrent files, you're better off choosing IPVanish or one of the VPN/SmartDNS services below.
Torguard has a 7-day 100% refund policy
ibVPN
ibVPN + SmartDNS (Invisible Browsing VPN) is probably the best deal available if you want both VPN service (encryption, anonymity) + SmartDNS (high bandwidth streaming) without having to buy them separately.
Most SmartDNS companies charge $4-5/month for SmartDNS but ibVPN gives you SmartDNS + VPN service for as low as $4.08/month.
The best deal is probably the 'Total' VPN plan from ibVPN, and will give you access to most of their server locations + smartDNS is included. ibVPN's software is easy to use and we've found their speeds to be pretty solid.
Price-wise, ibVPN is definitely cheaper than the most VPN providers, with the industry average being around $10/month. If you're looking for the most bang-for-your-buck, I would say ibVPN is a good place to start. Even better, they have a 15-day refund policy, so you can try their service risk-free.
Take advantage of ibVPN's 15 day 100% refund policy
Final Thoughts
If you're still confused about which VPN will work best to unblock Netflix, let me help you out…
Any of these VPN's will get the job done, so don't worry to much about making the wrong choice, and make request a refund if you decide the VPN you choose isn't a great fit.
Which VPN to choose
See? Simple.
Still have questions?
We're here to help, please leave any questions in the comments below and we'll answer them as best we can. You can also Tweet us @vpnuniversity. We'd love to hear from you.
Further Reading
Make sure to check out our VPN reviews and in-depth tutorials to see what VPN technology is really capable of. You can prevent identity theft, hide your tracks online, or even virtually reside in another country. Hopefully we helped you find the best Netflix VPN. Thanks for reading!