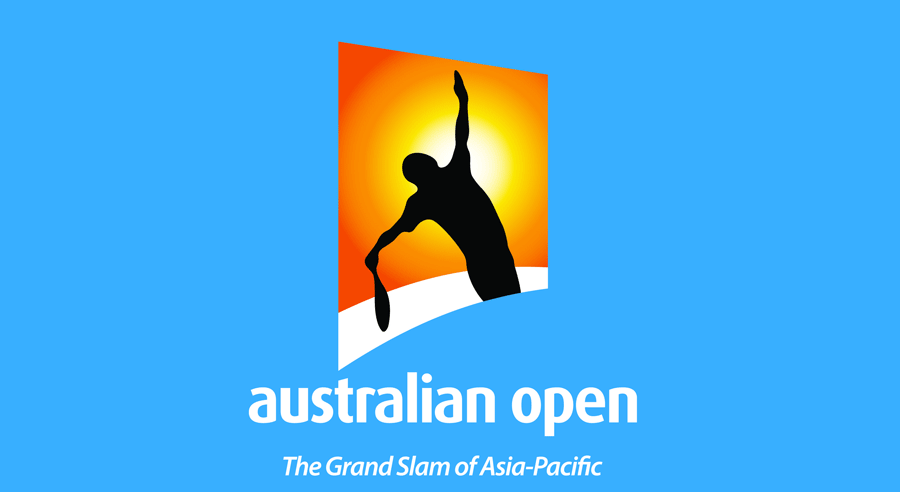 The Australian Open is a can't-miss event for tennis fans, and the opening major of each season.
If you don't have cable TV, however, it can sometimes be hard to watch the Australian Open live.
Fortunately, you can watch the full 2021 Australian Open (for free) by using any VPN with server locations in Australia.
But wait, there's more! You can watch every match from the 2020 or 2019 Aussie Opens On-Demand!
Step-by-step video tutorial
Just watch this quick video (under 3 minutes) and by the end you'll be ready to stream every match of the 2021 Australian Open.
Watch the Australian Open free on 9Now
This is our preferred method because it's completely free and you get live coverage of the 2021 Open, plus on-demand access to previous tournaments. Setup takes just a couple minutes.
1. Get a VPN
You'll need a VPN that has at least one server location in Australia. Any VPN will do, though you'll want one that has fast enough speeds for HD streaming. I used Private Internet Access for this tutorial, but NordVPN or IPVanish will also work great.
2. Connect to Australia VPN Server
9Now is geo-restricted, so you have to have an Australian IP address to access the content or sign up. Simply open your VPN software, choose Australia as your virtual location and click connect.
3. Create a 9Now Account
Go to the 9Now website, and click the login button in the top right corner. You'll then be given the choice to log into an existing account, or create a new account.
Simply enter your email address to start the new account process. You can even use a disposable email service like GuerrillaMail (we tested and it's confirmed to work with 9Now).
Note: You do need access to the email in order to receive the account activation link via email, so don't use a completely fake email address.
4. Activate account (email)
Within a minute or two, you'll receive an email with activation instructions. Just click the 'activate' link in the email, then sign in to your newly-created account.
5. Log in and stream ATP Tennis
You can immediately log into your account and start streaming. If the Aussie Open hasn't started yet or there are no live matches, you can still watch live commentary or stream the 2020 or 2019 matches on-demand.
Access options:
Web Browser – You can stream directly in your browser on any computer or mobile device.
Other ways to watch the Australia Open
There are other services the allow you to stream the Australian in certain countries. In the US we have ESPN/ESPN+ and in the United Kingdom, it's streaming on Amazon Prime video.
So if you have an Amazon prime subscription and a UK VPN, you should be able to access it from anywhere.
Australian Open on Amazon Prime Video
Location: United Kingdom
Price: 8 GBP/Month (included w/ prime subscription)
How to watch the Aussie Open on Amazon Prime UK:
If you're streaming on a smartphone or tablet, you can use the Amazon Prime Video app for iOS or Android. The app also works with Chromecast, and of course a FireTV/FireStick.
Also read: How to install a VPN on FireTV
ESPN / WatchESPN
ESPN and the Tennis Channel share the rights to the Australian Open in the United States. And basically any cable, or over-the-top bundle that includes ESPN also lets you watch online or in the ESPN app.
How to to watch the Australian Open on ESPN:
Subscribe to ESPN+ directly or through a bundle like YoutubeTV. Currently, ESPN+ is has a special offer that gets you Disney+, ESPN+ and Hulu all for only $12.99/month.
Troubleshooting
If you're getting a 'not available in your location' error when trying to stream via one of these services, here are some troubleshooting steps to help fix the issue.
Make sure you're connected to the right server location
Check your virtual location using this tool
Clear your browser cache
Try a private browser window or different browser
Disable location services on your PC or Mobile device
Remove any custom DNS servers that don't belong to your VPN
Are there any Free VPNs?
In our experience, so-called 'free' VPNs have tons of privacy issues, security flaws and tradeoffs. One popular service, HolaVPN, was accused of selling their users' bandwidth as a botnet. Other mobile-only VPNs were found to not being encrypting data at all.
That said, there are a couple options to try:
Hide.me – This premium VPN service has a completely free subscription tier that allows 10GB of data per month, with just an email address.
OperaVPN – It's not actually a VPN, but it can still give you a virtual location while using the Opera web browser. There aren't any Australian servers, but you can connect to the US or UK to watch via ESPN or PrimeVideo UK.
2021 Australia Open Schedule
The official schedule, including qualifying rounds, can be found here. 1st round play begins February 08, 20201 and the tournament ends February 21, 2021.