Unlimited data is awesome, and all the major US carriers (Verizon, Sprint, T-Mobile and AT&T) now offer 'unlimited data' plans. You can browse, stream, and download to your heart's content.
There's just one problem:
Most Unlimited plans limit your video resolution to 480p or 720p.
720P is barely HD, and much lower quality video than the 4k streams most new QHD displays are capable of.
Fortunately it's still possible to stream Netflix/Youtube/Etc… in 1080p or 4k by using a VPN (an essential security tool that you should have already).
This guide will show you exactly how to get the full video performance you're paying for, and how to choose the perfect streaming VPN for your unlimited data plan (if you don't have one already).
Who's 'Unlimited' plans are throttling video?
All 4 of the major carriers throttle video on their unlimited plans. Several carriers (AT&T and Verizon) have multiple unlimited tiers, so we'll just consider the top one.
Here's a chart of the video resolution you can expect with each carrier (data sourced from this 'Wired' guide):
Carrier
Verizon (Go/Beyond)
AT&T (Choice/Plus)
T-Mobile
Sprint
Soft Data Cap
22GB (Beyond). Go plans always subject to throttling
Choice: 3mbps until 22GB
Plus: Unthrottled 4G until 22GB
Throttling top 3% users 'data hogs'
No cap
Max Video Resolution
480p(go)/720p(beyond) (smartphones)
480p(Choice)/720P(Plus)
720p or lower
480p
Price
$75+
$70-$100
$70/month
$55/month
As you can see, all 4 carriers offer a max of 720p resolution on smartphones, and that's BEFORE you hit your soft data cap (after which providers like Verizon reserve the right to throttle your speeds).
Why is Video being throttled on Unlimited plans?
To save bandwidth and money. It's that simple.
Wireless providers know that mobile video is by far the main bandwidth hogs on their networks. 4k video uses a TON of bandwidth compared to lower resolution video. According to Dacast, 4k video uses around 25Mbps which is 5 times the bandwidth of 720p (5mbps) and almost 9 times 480p video (3mbps).
Providers claim it's impossible to see the difference between 4k and 720p video with the naked eye on a 5 inch screen. Let's be honest, we know this is false and 4k video is clearly superior on a QHD+ screen, but the experience certainly isn't 5x as good as 720p. So in your carrier's opinion, the increase in quality probably isn't worth the extra cost. And that's a fair point (from their perspective).
But you paid for unlimited dammit, and that should include 4k streaming on your beautiful new flagship phone. So here's how to get it…
Prevent video throttling by using a VPN
Your mobile provider is able to limit your video resolution while keeping overall speeds high because of one thing…
They have full access to your traffic, and can separate video from other data types. 
But what if they didn't?
The solution is so simple. If Verizon/AT&T/Sprint can't tell you're watching a video, they can't cap the bandwidth. And while this might sound like Jedi magic, this power is available to anyone willing to pay around $4/month for an encrypted VPN connection.
How it works: A VPN (Virtual Private Network) encrypts all the data transmitted between your phone and the VPN server, making it impossible for any middleman (like your mobile provider) to read or throttle your traffic. If they don't know you're watching a video, they can't throttle it. It's that easy.
Is that all a VPN can do?
Certainly not, and there's a reason the VPN industry is growing so fast. A VPN is an amazing all-around privacy tool that can do to tons of stuff, like unblocking USA Netflix while traveling through Europe or preventing your internet provider from spying on your search history (and selling it).
YouTube test (With and without VPN)
Just to confirm how well a VPN works for streaming high-res video, we performed a test using a Verizon Unlimited plan, which throttles video to 720p. We set the video quality to 'auto' which adjust the video quality to match the available bandwidth and indeed the video defaulted to 720p resolution.
But by connecting to the ultra-fast IPVanish VPN service (and a nearby server location) we were able to stream that same video in flawless 4k resolution with zero dropped frames.
So now we know it works, but can you use just any VPN to stream in 4k? The answer of course is no, some are much better and faster than others.
The best VPNs to prevent video throttling
All good VPNs include strong encryption, which is the technology that prevents your ISP from seeing that you're streaming a video. But there's another thing to consider. The VPN's Speed. Because whichever VPN provider you choose needs to be able to handle the 10-25mbps+ bandwidth of 4k streaming video.
Some of the lower-end VPN companies just can't handle this bandwidth consistently. But there are a few extremely affordable options that can.
Here's our top picks:
#1 – IPVanish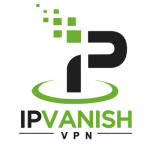 IPVanish is consistently one of the fastest consumer-grade VPN services in the world. And they do it with full time 256-bit encryption which is 2128 times stronger than 128-bit encryption other providers use.
They allow you to connect up to 5 devices to the VPN simultaneously (or more if one is a router). IPVanish has a mobile app (free) available for both iOS and Android so connecting to your favorite VPN server is as easy as a single touch on your phone.
Review: Our full IPVanish review 
Visit: IPvanish.com 
#2 – VyprVPN
VyprVPN is one of the oldest VPN companies in the US, and like IPVanish they're one of the fastest. From a price perspective, Vypr is a bit spendier than IPVanish, but they do have a couple of advantages:
The best software (and mobile app) in the VPN business
Netflix compatibility (most VPNs are blocked by Netflix).
Review: VyprVPN Review
Free Trial: Try VyprVPN for 3 days risk-free
#3 – Private Internet Access
Private Internet Access is by far the most popular VPN with our reads (thanks to the amazingly cheap price). But don't think for a second it's a 'budget' VPN. PIA packs more than enough speed to stream full 4k video in our testing (using a server in your home country).
And PIA also has the added advantage of being a true zero-log VPN provider for maximum privacy.
Review: Private Internet Access (full review w/ speedtest)
Website: PrivateInternetAccess.com
Refund Policy:
Rest assured, all 3 of these VPN companies offer a 100% refund policy, so you can try their service risk free. IPVanish and Private Internet access will give you a full refund if you request it within 7 days of signup. VyprVPN has a 3-day refund period.
Some VPNs (Like NordVPN) actually offer a full 30 days to try their service before requesting a refund.
Conclusion: Preventing mobile video throttling
Some people would say that video throttling on unlimited data plans was inevitable (and they're probably right). But that doesn't mean you have to settle for crap video resolution on your $1000 phone with a 4k display.
The best (and really only) solution is to use a high quality, fast VPN service to prevent your mobile provider from capping your video bandwidth. We can certainly tell the difference between 4k and 720p, and I bet you can too.
A VPN will also come in handy for keeping your device secure anytime you connect to public (open) wifi networks, or if you're into more privacy-sensitive smartphone uses such as Kodi or Torrenting.
If you need a VPN recommendation, just go with IPVanish or Private Internet Access and I think you'll be quite happy.