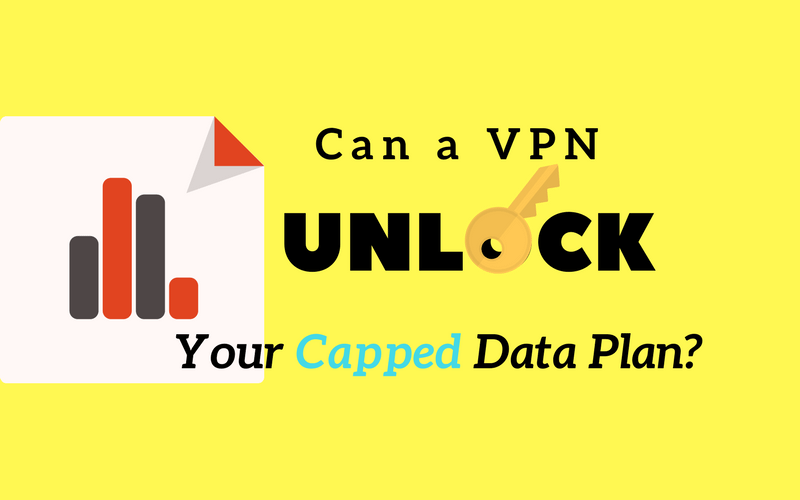 In this article, we'll answer the most common myths and misconceptions about vpn data usage.
But if you're looking for quick answers, here's the short version:
Does a VPN use excess data? Yes. Around 4-20% more data (varies by protocol)
Does a VPN count against data caps? Usually. Almost always.
Can a VPN prevent throttling? Yes, a VPN can circumvent rule-based throttling that targets specific usages (e.g. HD video, gaming or torrents).
See all FAQs about VPN data usage→
How much data does a VPN use? Will it count against my mobile data cap?
Does a VPN count against your data cap? Can you use a VPN to get around data quotas?
Data usage is one of the most misunderstood concepts when it comes to VPN technology. So the purpose of this article is to clear up common misconceptions and answer the most frequent questions about VPN data usage.
But for those of you that want a quick, simple answer…
Short Answer: A VPN does count toward your data cap. All data must flow through your ISP/mobile provider's servers before reaching the VPN server. Even though the data is encrypted it still uses bandwidth. In some cases, a VPN may help you get around specific caps or throttling, but not always.
Now for those of you who like a more detailed explanation, let's dive in!
Article Sections:
How a VPN works with your ISP
Your VPN is a security tool that does a couple important things:
It routes all your traffic through a remote VPN server, obscuring your IP address and location from internet-connected websites and services.
It encrypts all data in-transit, hiding it from middle-men like your internet provider (broadband, mobile carrier, etc).
But your VPN is not an internet provider in its own right. Your data still flows through your ISP's servers. The only difference is it's encrypted, which can help combat throttling or port-blocking.
The VPN server then acts as a proxy, sending requests to remote web servers (like a website or gaming server) and fetches the data on your behalf. For a cellular connection, it looks like this:

For more info, see this introduction to VPNs by Gizmodo.
Does using a VPN use more data?
Yes. Using a VPN will actually increase your data usage by a small percentage (around 5-15%). This is because of the encryption used to protect data transferred by the VPN. Encryption scrambles the data so that only your computer and the VPN server can read it.
After a piece (packet) of data is encrypted, it takes up slightly more space than the unencrypted file would. This is an unavoidable side-effect of data encryption, and it affects all VPN protocols, ciphers, and algorithms.
This extra data is called encryption overhead.
How much data does a VPN use?
In our testing, VPN connections use 5-15% more data (on average), but this number varies by protocol and can approach 20% with OpenVPN TCP connections.
Of course, the total amount of excess data will depend on what type of data your transmitting, and how much there is.
Which VPN Protocols use the least data?
There are several VPN protocols in widespread usage, including: OpenVPN, L2TP and recently Wireguard.
Each uses a different transfer protocol and library of encryption ciphers. This, in turn, means each will have unique performance in terms of data usage and encryption overhead.
VPN Protocols Sorted by Data usage (least to most)
Wireguard (around 5%)
L2TP/ IPSec
PPTP
OpenVPN UDP
OpenVPN TCP
OpenVPN Stealth/obfuscated (close to 20%)
As you can see, Wireguard is the most efficient protocol in terms of data overhead. It's also excellent from a performance standpoint.
L2TP is typically the second best option. Many VPN providers offer this protocol, but most require you to configure it manually. The majority of VPN apps are built around OpenVPN (some offer Wireguard also).
OpenVPN TCP and Stealth VPN protocols use the most data. TCP connections transmit excess data because the receipt of each packet must be verified. Stealth protocols wrap the VPN in an additional layer of encryption to disguise it as regular SSL web traffic.
Takeaway: the OpenVPN protocol is the worst option in terms of VPN overhead.
Note: While PPTP is quite lightweight, it's also considered obsolete and insecure. There is no real use-case for PPTP unless you have no other choice of protocol.
Other sources: VPN Data usage (Quora)
Does encryption strength affect data usage?
Surprisingly, 256-bit encryption doesn't use substantially more data than its 128-bit counterpart. That's because the key length doesn't directly impact the packet size, rather it's additional header text and metadata that is added before encryption.
So you don't have to choose a less secure protocol just to reduce bandwidth usage.
How to use less data
If you're own a metered data plan, it's a good idea to limit your data consumption by optimizing your VPN's data usage. These are the best techniques to minimize the amount of data used, while still staying secure.
Turn off the VPN – This seems obvious, but you probably don't need an active VPN connection all the time. So enable it as-needed. Some VPN apps even have a feature where they will auto-connect on untrusted public wi-fi networks.
Switch VPN Protcols – Most VPN providers default to OpenVPN, but this is the worst option when it comes to data usage. Even if you have unlimited data, it's still slower than next-gen protocols like Wireguard. NordVPN, ExpressVPN and Private Internet Access all offer the Wireguard protocol in their desktop and android apps.
Use Split Tunneling – If you're on android, many VPN apps let you choose which apps to route through the VPN tunnel. So send your security-critical data through the VPN and leave your general internet usage unencrypted. You can also setup split tunneling on some router models.
Compress your data – Some VPNs, like Cyberghost, have an option to compress images and web pages on the fly, meaning you can actually reduce your data usage. It can even be lower than not using a VPN at all. This is a great option for those with cellular data caps.
Does VPN Usage data & count against data caps?
Yes. Your VPN provider isn't the source of your internet connection. Rather, your VPN connection flows through your internet service provider before reaching the VPN server.
Your ISP won't be able to read your VPN traffic (because it uses really strong encryption) but they'll still be able to calculate the amount of data being transferred.
For example, if you have a 2GB monthly data cap on your smartphone plan, the VPN traffic will count toward that cap (unless you connect to public wifi). Worse, you will use up your data allotment 5-15% faster if you leave the VPN on 24/7.
Can a VPN get around capped data quotas?
So you have a capped data plan (either broadband or mobile) and you want to use more free data than your plan allows.
Will a VPN help?
Usually not, but it depends on the provider and terms.
What are Data Quotas?
Some Internet Service Providers (and Most mobile providers) in the USA and abroad put either hard or soft caps on your monthly data limits.
Hard data cap: No more data after you exceed the cap (or you pay $ per MB)
Soft data cap: 'Unlimited' plans may give you unlimited speeds for the first 20GB of data, then much slower speeds for all additional data used.
Then of course, there's selective data caps where you get a data quota for specific types of data usage, e.g. video. This is actually one of the few scenarios where a VPN can circumvent data caps.
Do you have unlimited already? Learn how to tether your Smartphone to your router and share unlimited data with all your devices.
Why a VPN probably won't help
As I mentioned, all your traffic still flows through your ISPs servers, even when using a VPN. Even though it's encrypted, your service provider can still count the amount of data.
So if you get 10GB of all purpose data, a VPN won't help you exceed the cap. In fact, you'll actually exceed data caps quicker than if you didn't use a VPN, because of encryption overhead. That 10GB of data is really only about 9GB of actual data payload with 1GB of encryption padding.
When might a VPN get around a data cap?
If a VPN prioritizes certain types of data (throttling video) then a VPN may actually circumvent a cap. For example, if your ISP limits speeds on YouTube and Netflix after a certain amount of GB, you can probably avoid that soft data cap.
A VPN encrypts all your data inside a single tunnel, which your ISP cannot decrypt and filter. That means they cannot selectively block specific uses, services or protocols.
We've also heard reports of people using VPNs on mobile prepaid or capped data plans in Europe and Asia (mostly India) to circumvent data caps. Having not tested this, we can't confirm it, but it's worth a shot. After all, a good VPN is much cheaper than a monthly smartphone plan.
You can even try a free VPN first, to see whether it works to bypass your data restriction. Hide.me is a great free option.
Using a VPN to increase speed
Though VPN services usually can't get around hard data caps, they're still very effective against bandwidth throttling.
Throttling is a common practice by internet providers, especially mobile providers. When you're being throttled, they limit your bandwidth at specific times of day (e.g. peak hours) or limit speeds for specific uses (HD video). Here in the USA, this is completely legal thanks to the roll-back of 'Net Neutrality' rules.
Many cell phone plans with 'unlimited bandwidth' are still using throttling to optimize their network.
So if your ISP only caps or slows certain data types (torrents, HD video, skype, etc) then you can use a VPN to bypass throttling and get faster speeds or higher resolution video.
Why this works: In order to throttle certain traffic, you internet provider needs to be able to identify, sort, and throttle specific traffic types. If all your traffic is encrypted by a VPN, they can't sniff or sort the traffic. This means they can't slow specific uses without slowing everything which would be illegal in most countries.
Summary/Conclusion
A VPN is an amazing security and streaming tool but it's not a magic wand. It probably can't help you get around your ISP's hard data caps because all VPN-encrypted data is still routed through their servers (and counted).
It may help you get around soft caps, or selective throttling (like T-mobile throttles HD video streaming). A VPN can also unblock or speedup certain internet uses like Skype, Netflix, or Torrents.
If you're not sure whether a VPN will work or not, it's definitely worth trying one. The worst that can happen is it won't get around the cap, and you can just cancel for a full refund (most VPNs have 7-30 day refund policies). The truth is, you'll probably like the streaming and privacy benefits of a VPN that you keep it anyway.
Recommended VPN Options: IPVanish, Private Internet Access, and VyprVPN (no torrents) are all highly rated and reviewed VPN servers. They're fast, affordable, and have extra features that help them stand out from the crowd. If you want to unblock geo-restricted streaming services like Netflix, try NordVPN instead. They work with over 60 global video streaming services (and keep no logs whatsoever).